The Unstoppable Rise of Clean Beauty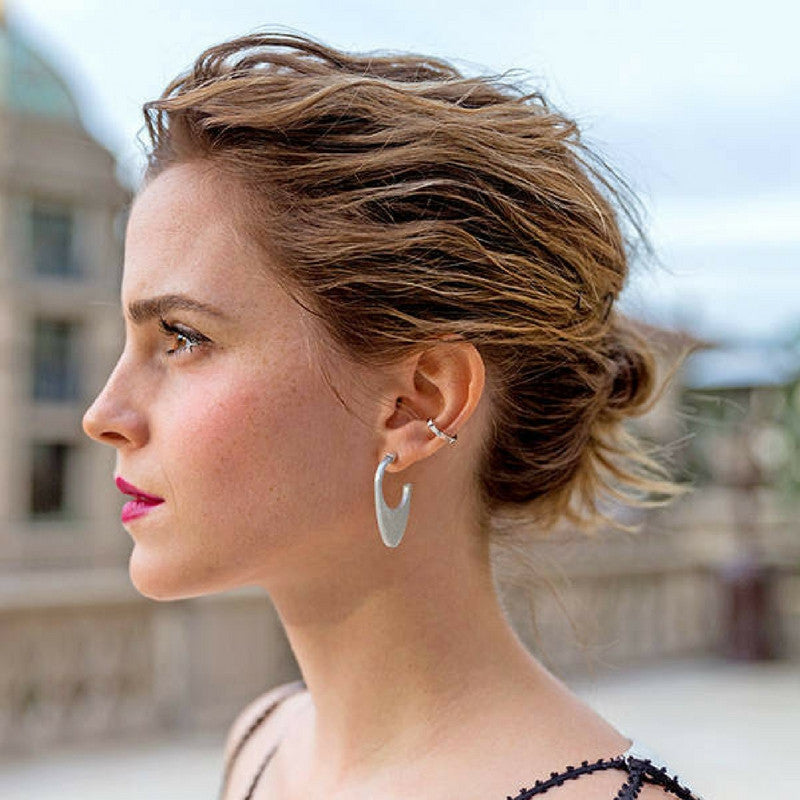 We loved seeing this great article by Cinya Burton @enews that provides an insider's look at the celebrities who are betting their careers on the clean beauty movement and why it's unstoppable!
Here are some of our favorites excerpts, but check the full article and brand list here.
Emma Watson knows the power of a press tour. Being that she's spent half of her life on the Harry Potter circuit, it makes sense that she's something of a prodigy in global promotion. So when it came time for another mega tour, this one for Disney's Beauty and the Beast, she came up with a genius side hustle.

Her aim? To bring awareness to sustainable fashion and beauty. Her method? She exclusively wore green glam and gowns and showcased all the details of each look on a new Instagram account –a venture that had never been done before in Hollywood.
A Clean Break:

"Everything was done from [Emma's] heart and basically it was about healing the beauty industry," says celebrity makeup artist and RMS Beauty founder Rose-Marie Swift.  "She's healing the beauty industry by finally speaking up and not wanting a huge paycheck attached, which is amazing."

If you're wondering why more stars haven't been banging the drum for clean beauty, for one, as Swift mentioned, the movement is up against another, more powerful type of green: Money.

"A lot of celebrities are hoping they will get an Estée Lauder contract or get signed to Revlon. This is where all the big huge corporations have everybody by the balls—when it comes to being able to pay celebrities or to pay makeup artists. $3,000 to $5,000 a day to do a post—I'm self-financed, I can't do that," explains Rose.
Think of it this way: Most clean beauty brands are startups and don't have the financial backing to try and compete against these billion dollar mega-companies that have been titans of the industry for decades.
Since we are seeing incredible growth in the clean beauty market, it is important that we all support these new brands, which is one of the underlying principles of why Square One Source exists. We want to help increase consumer awareness for these brands who are doing amazing things without the same level of financial capital as the major corporations.
Well & Good:

OK, but why is it paying off now?

"It really has to do with this whole wellness movement that's happening around the world, people are making better choices for themselves and their family," Tata Harper, founder of her organic skin care line of the same name, explains. "Food was the pioneer in the movement for the longest time. People understand that the most because you put it inside your body while a lot of times people don't realize the things you put outside of the body are also getting in the system."

Cut to 2017, when it's cool to be conscious and being "woke" means not just reading the labels on your muffin but also on your moisturizer too.  Because as Swift put it: "What is the point of cleaning up one's diet if one is still putting the toxic ingredient onto their skin?"

Health is the number one reason women switch to clean beauty. A recent Harris Poll survey discovered that 59 percent of women over the age of 35 say buying green beauty is important to them, while 73 percent of millennial women seek out cleaner, all-natural products.
Don't worry, no one is suggesting you toss out all of your old products. Most clean beauty experts say to start with small, everyday changes...
And if you need even more help trying to decipher dirty ingredients and legit natural brands—well, there's an app for that.

Think Dirty allows users to scan cosmetics in the store and the app will provide them with a ranking of all the ingredients, as well as offer a safer, less synthetic option. 

"When we launched in 2013, we had 10,000 and now we have 200,000 products," Lily Tse, founder of Think Dirty, shared. "We're in over 33 countries, from Europe to Peru, and we've logged over 7 million scans. People are actively scanning and finding information."
Meanwhile, the experts themselves insist that, despite the hype, clean beauty doesn't have to be hard.

"I think it's a flexible topic—clean for me isn't necessarily the same as [for] someone else," says Tiffany Masterson, founder of Drunk Elephant, one of Sephora's most sought-after natural beauty brands.  

"It's very much a personal choice, take it as far as you want," says Jenna Hipp, celebrity manicurist. "Anything is better than nothing and your body will tell you what it likes."

Or do as Sarah Gibson Tuttle, founder of Olive & June, does: "Every day make one healthy choice that will lead you on a path to clean beauty."

And while beauty fads come and go, this is one trend that isn't going anywhere.
Save
Summer Kramer