One Chef's Journey to Meatless Monday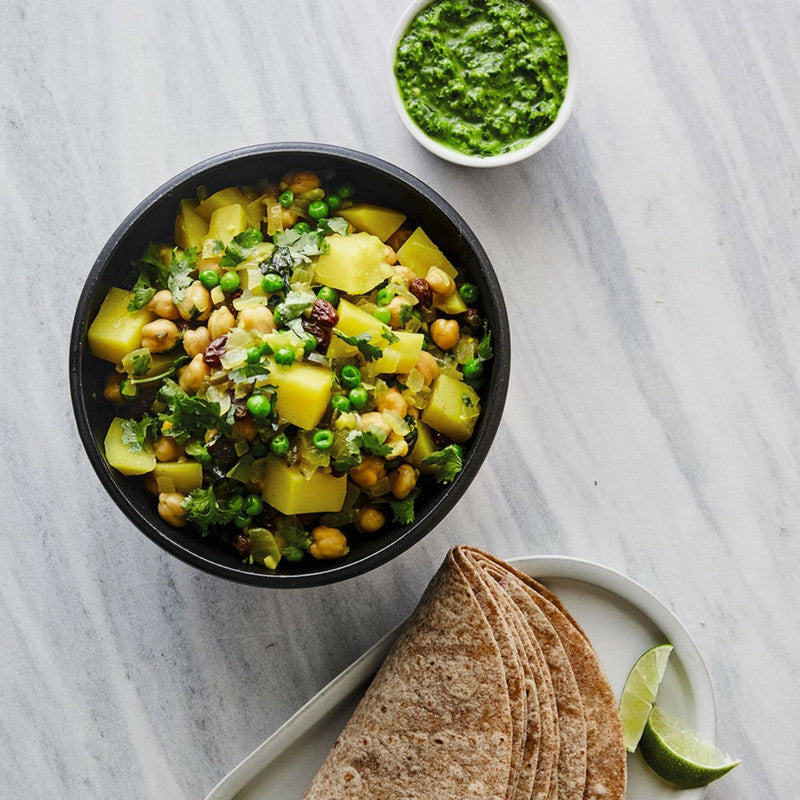 You've probably heard of Meatless Monday, a global movement to have one day a week dedicated to eating plant-based foods.  No, it's not a fad diet or a quick weight loss plan.  Meatless Monday is a small lifestyle change that can make a big impact on your health.  Not only that, but going meatless just once a week can also help reduce our carbon footprint and save resources like fossil fuels and water.
So, do you want to be an active participant of Meatless Mondays, but need some additional inspiration?  Master Chef Jean-Christian Jury wrote "Vegan: The Cookbook," which has 450 mouth watering recipes from more than 150 countries, including the image above of Chickpea Curry Burritos. Jean-Christian's cookbook is beautiful, but his story is also incredible.  The following are a couple of excerpts from an interview he did with Phaidon.  Be sure to read the full article and find a handful of recipes, here.
Photo Source: Phaidon.com
When and why did you become a vegan? In 2001, I moved to London, where I ran several restaurants and kitchens. In 2005, I was running a restaurant, a cocktail bar and lounge, and a private club there. My eating habits, like those of many chefs, were erratic. Often, the food was anything but healthy. After years of working sixteen-hour days, with no holidays, a poor diet, and very little sleep, I had my first heart failure, and just a few months later, a second one.
After a couple months of recovery, I got a call to visit an innovative detox center that had plans to open in London, Munich, Dubai, Stockholm, and Paris. The concept was very new and the approach to healthy food, fresh smoothies, and juices seduced me. I completely changed my diet and lifestyle and have devoted much time to the study of raw and vegan food ideas and best practices since.
Why is Vegan: The Cookbook a book for both vegans and non-vegans? The most efficient way to get the enzymes, minerals, fibers, vitamins and calories that are essential for us to maintain a high level of energy is to eat the right food. Our bodies and immune systems require garden-fresh vegetables and fruits. Vegan food, when cooked with fresh ingredients, keeps us healthy and helps us to age gracefully and stave off many common diseases. For years, my goal has been to surprise non-vegans with delicious vegan recipes, to show that meat isn't necessary for a flavourful and satisfying meal. Vegan: the Cookbook offers recipes to satisfy all tastes. At the root of it, vegan food is just food: vibrant, flavourful, fresh and varied.
You can purchase Jean-Christian's cookbook here, and then you'll be right on your way to creating tasty meals for your own Meatless Mondays.
Save
Square One Source Team