6 Tips For Drying Your Clothes Outside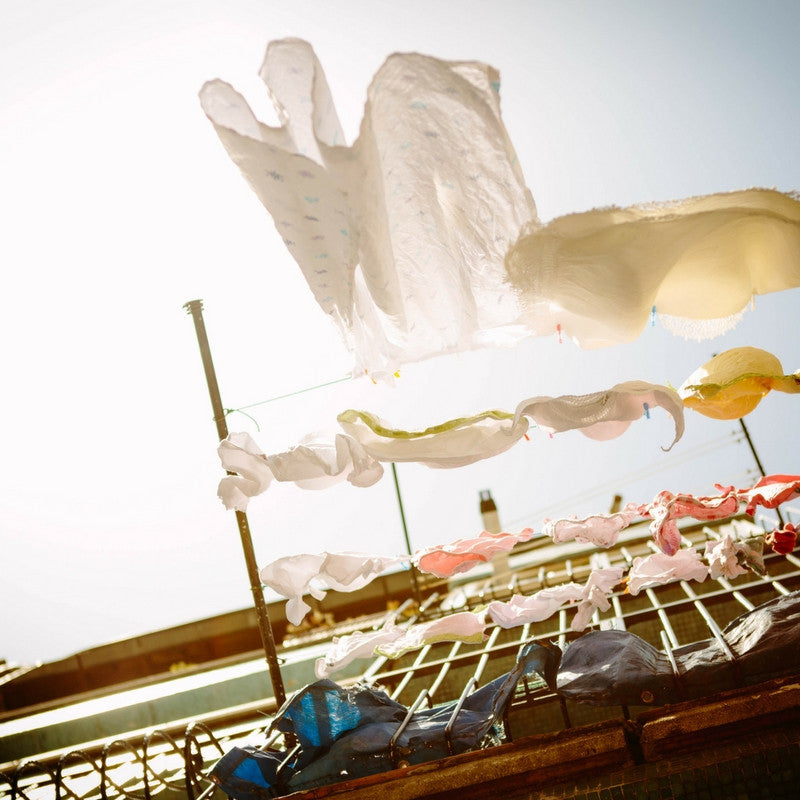 Line drying clothes has many benefits you may not realize. Let's discuss a few.
It saves money.  This is the reason many people line dry. According to the U.S. Department of Energy, it is estimated that an electric clothes dryer accounts for almost six percent of a household's annual electricity consumption. If that doesn't mean much to you, let's break it down.  The average clothes dryer runs at 3000 watts and the US average utility rate is $0.12/kWh.  If you use your dryer three times a week (156 days per year) for about an hour each time, your energy use per year is about 470 kWh and is costing you just over $56. That's $56 for something you can do for FREE!
Your clothes last longer.  Using an electric dryer is hard on your clothes. It wears the fabrics down and compromises the fibers.  The high heat also contributes to shrinkage and fading.  Save your clothes by line drying them!
Your whites become whiter. Truly they do! The sun acts as a natural whitener so by hanging wet clothes on the line to dry, you will notice stains fade without the need for added chemicals in your wash cycles.
It's a small step in living a more eco-friendly lifestyle. By operating a clothes dryer, you are using energy (likely coal, as about half of US electricity generation comes from coal) and are creating greenhouse gas emissions.  Line drying your clothes is one more way for you to create a positive environmental impact!
Now that you know WHY you should line dry your laundry, here are a few tips on HOW to do it.
1. Install a clothes line in your yard if you have the space. This can be as easy as tying a cord between two trees.  I recommend avoiding ropes that may fray when exposed to the elements, as you don't want those fibers on your clothes. If you have limited outdoor space, you can purchase a drying rack that can be used indoors or in a smaller outdoor space like on a deck or patio.
2. Pick up some clothespins for securing laundry to the line. I love the traditional wooden ones for hanging towels and sheets.  For slightly more delicate items, stainless steel clip-on pins are great!
3. Hang your white laundry in the sun, as it is a natural whitener. That said, hang other laundry in a shadier space (or wait until the sun has moved) so your colored items don't fade.
4. You may notice that your laundry feels softer when you hang to dry on a warm and windy sunny day. This is because items that dry faster on the line often feel softer, so take advantage!
5. Hang small items like socks in pairs to save on clothespins and overlap the corners of large items like sheets and towels so one pin can hold both.
6. Fold items right as you take them down off the line. It will be one less thing to think about once you bring the laundry back inside!
Line drying your laundry shows that you care about the environment and your community.  It's a small step that you can take to make a difference and live well!
Save
Save
Save
Save
Summer Kramer