Easy Turmeric Ginger Lemonade Recipe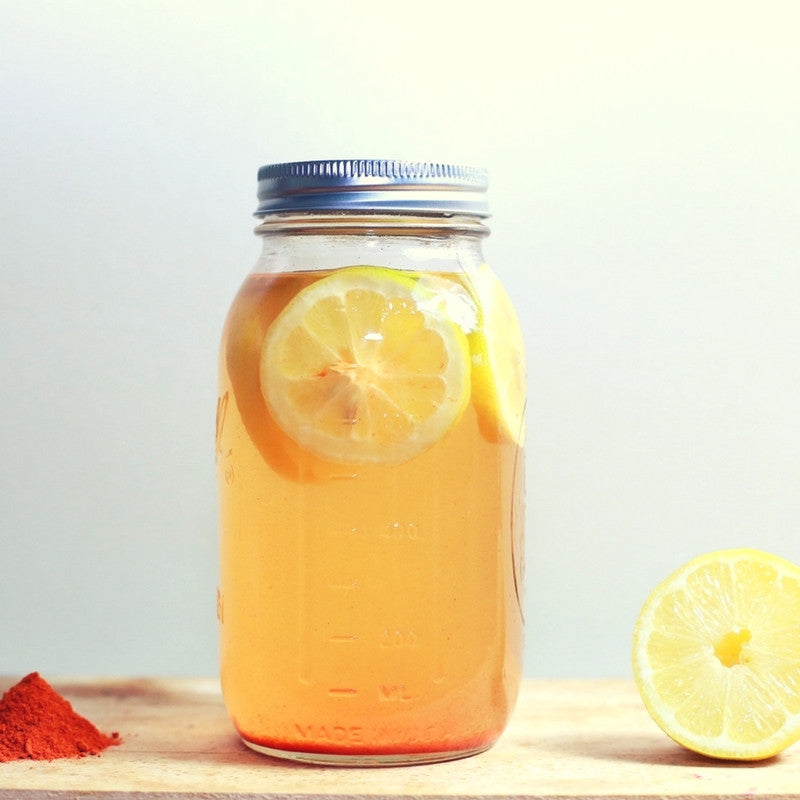 A mood balancing, skin brightening, metabolism boosting superdrink!  It's the perfect drink to kick off the summer! Thank you, @thewholejourney for the super easy recipe!
INGREDIENTS:
4 cups water
1 tsp. Organic Turmeric powder (or 3-inch strip fresh turmeric root, peeled)
1 tsp. Organic Ginger powder (or 4-inch strip fresh ginger root, peeled)
¼ tsp black pepper
honey or dark-liquid stevia, to taste
lemon slices, or the juice of a full lemon (to taste)
Bring water to full boil on the stove. Add turmeric, ginger and black pepper, simmer for 8-10 minutes. Remove from stove and strain lemonade into a pitcher through a fine-mesh strainer.  Add sweetener and lemon to taste. Add ice and enjoy!
Square One Source Team