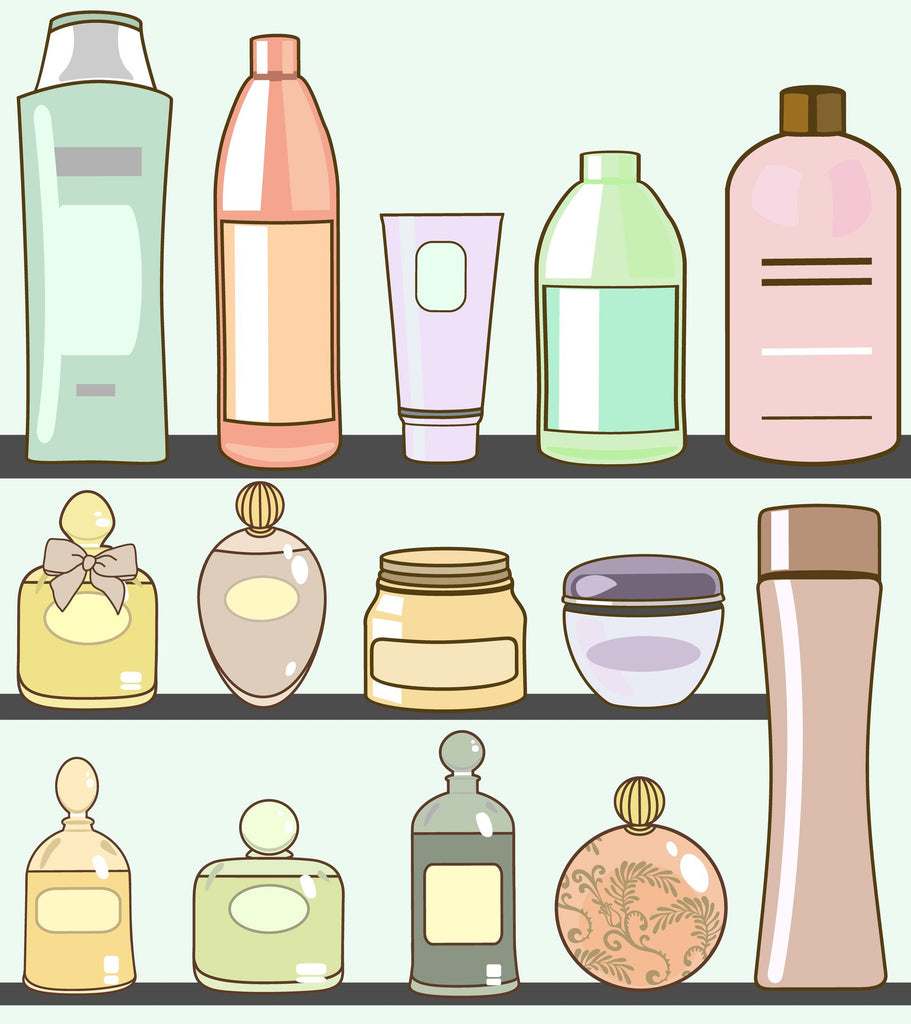 Thanks to growing awareness of ingredients in the food and beauty industry, and consumer demand for brand transparency and safer options for their families, eco and safety conscious beauty brands are growing faster than ever. The variety and quality of products available to me today is truly mind blowing, but with increased options, often comes confusion and overwhelm for the everyday consumer.
That's where I come in. Today, I'll walk you through some basic product label terminology and certifications. 
 Vegan
Definition: free of animal products.
Many who subscribe to a vegan diet, consider it an all-encompassing lifestyle beyond their daily food consumption. After all, a good percentage of what we put onto our skin is able to absorb into the bloodstream. Peta.com provides an excellent comprehensive list of animal-sourced ingredients as well as non-animal derived alternatives. http://www.peta.org/living/other/animal-ingredients-list/
 Hypoallergenic
Definition: relatively unlikely to cause allergic reaction.
Note, this does not mean that all products labeled as hypoallergenic will be safe for all individuals, nor does it mean that a product/ingredient is natural or even non-toxic. The U.S. government does not have standards that products are required to meet in order to include "hypoallergenic" on their label.
 Chemical Free
Definition: free of synthetic chemicals.
From a scientific perspective, the term "chemical free" is a misnomer, given that all substances and objects are made of chemicals and energy, including water and air. However, in the beauty and self-care industry, it has developed a layman's definition, which typically means the product is formulated without synthetically derived ingredients.
 Cruelty Free
Definition: manufactured or developed by methods that do not involve experimentation on animals.
Since the animals used in laboratories are often deliberately harmed, and are usually killed at the end of the experiment, many believe that testing on animals in the name of progress is morally wrong. Animal testing is used in a wide range of areas, including biological research, and testing medicines and chemicals. Due to innovations in science, animal tests are starting to be replaced in areas such as toxicity testing, neuroscience and drug development. Ingredients not tested on animals may be labeled as cruelty free.
 Noncomedogenic
Definition: not tending to clog pores
According to the American Academy of Dermatology, a "comedo" is an "acne lesion", or a hard blockage created from an excess of sebum in a pore. This blockage can lead to whiteheads, blackheads and pimples. So, "comedogenic" refers to ingredients or products that have a tendency to block pores, therefore causing acne. Many ingredients, particularly oils, are rated on a "conedogenic scale" from 0-5. These ratings are defined as follows: 0 - Will Not Clog Pores, 1 – Low, 2 - Moderately Low, 3 – Moderate, 4 - Fairly High, 5 – High. Just because a product has a high comedogenic rating doesn't mean it should not be used on skin, nor does it mean it is unsafe. It may just be appropriate for specific place on the body or application, but not those persons or areas susceptible to breakout.
 EWG Verified
Definition: product has been certified by the non-partisan group Environmental Work Group as transparently labeled and including only safe ingredients.
The Criteria for EWG verification is as follows: 1) Products must score a "green" in EWG's Skin Deep® database. 2) Products cannot contain any ingredients on EWG's "Unacceptable" list, meaning ingredients with health, ecotoxicity and/or contamination concerns. 3) Products cannot contain any ingredients on EWG's "Restricted" list, which do not meet the restriction set by authoritative bodies and industry institutions. 4) Products must follow standard ingredient naming guidelines. 5) Products must fully disclose all ingredients on the label, including ingredients used in fragrance. 6) Product manufacturers must develop and follow current good manufacturing practices. 7) Products must follow the European Union's requirements for labeling fragrance allergens. 8) Products must follow the European Union's labeling guidelines for nanomaterials used in cosmetics. 9) Product labels must indicate an expiration date or a "period of time after opening."
 Gluten Free
Definition: not containing gluten.
Gluten is a general name for the proteins found in wheat (wheatberries, durum, emmer, semolina, spelt, farina, farro, graham, khorasan wheat and einkorn), rye, barley and triticale. To the average person, ingesting gluten is not a problem, and is regularly consumed in diet stables. However, Celiac disease is a serious genetic autoimmune disorder where the ingestion of gluten leads to damage in the small intestine.  It is estimated to affect 1 in 100 people worldwide. Those with Celiac disease should avoid gluten in personal care products.
 Non-GMO
Definition: not containing genetically modified organism ingredients.
GMO is the abbreviation for the term genetically modified organism. A GMO is a plant, animal, microorganism or other organism whose genetic makeup has been modified using recombinant DNA methods/gene splicing, gene modification, or transgenic technology. Many are concerned about the health and environmental risks of GMO ingredients and choose to avoid them in diet, personal care/beauty products, as well as fabrics and furnishings.
 Sustainable
Definition: able to be sustained or maintained at a certain level.
The term sustainable on product packages may mean two different things. 1) The product is produced in a factory using sustainable energy practices, such as wind or solar. Or, 2) The ingredients in the product are sustainably grown and harvested, meaning their inclusion in the product will not lead to environmental destruction or resource depletion.
 Natural
Definition: existing in, or caused by nature.
The term "natural" is often used interchangeably with "chemical free". As is also true with it's synonym, "natural" doesn't necessarily mean safe, as there are a number of dangerous, naturally occurring substances. It should also be noted that an ingredient that is natural may be safe for one application, but not for another. The FDA has not developed a definition for use of the term natural. However, the agency has not objected to the use of the term if the food does not contain added color, artificial flavors, or synthetic substances. This is also the lose guideline that is used in the beauty industry. Natural does not mean organic. 
 USDA Organic / Organic 
Definition: ingredients produced by methods that comply with the standards of organic farming. 
When the word "organic" is used as a description on a product, it's meaning is different from the scientific use of the term "organic" in chemistry, which refers to the class of molecules that contain carbon. In the United States, Products may be labeled as "made with organic ingredients" if they contain 70-95% organically produced ingredients in combination with conventionally produced ingredients. The term"organic" may be used if the product contains at least 95% organically produced ingredients in combination with non organically produced ingredients. A product may only be given USDA Organic certification if 100% of the product's ingredients are organically produced. 
 Fair Trade Certified
Definition: a product certification within the market-based movement fair trade, in which fair prices are paid to producers in developing countries.
In order for a product to be fair trade certified, it must meet rigorous social, environmental and economic standards of work to promote safe, healthy working conditions, protect the environment, enable transparency, and empower communities to build strong, thriving businesses.SaveSave
Save
Jessica Belknap